Economics as a degree program can include many components that are concerned with both the current state of the economy and the historical theories that influence the world's financial operation.
Students that are interested in being a knowledgeable professional of both money and the nation's transfer of wealth from person to person may be a great participant within these programs. Our team of educational experts has put together this guide to help you know more about this field and what it consists of.
Accounting Degree Vs. Economics Degree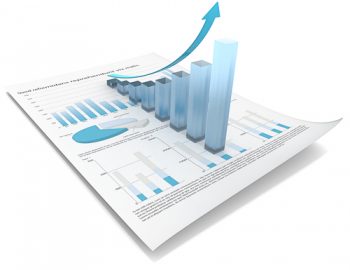 The financial field can contain very similar elements, especially at the onset of degree programs. Accounting and economics may begin with courses that introduce financial transactions and recordkeeping, which can help students gain a better understanding of the components of both fields.
However, as degree programs progress, students may see a dramatic change in topics as each program moves into its own area of expertise. If you are interested in reading more about the differences between each field, read along in the sections below.
Accounting is a highly influential field for individual people and businesses. In this area, students can learn how to maintain financial records of the organizations in which they work, analyze the financial status of the client and make suggestions that are relative to positive change.
This field is focused on providing a service to a specific consumer for the greater financial good. In this line of work, professionals can work independently or for a company or organization of their choice.
Economics as a degree field takes a slightly different look at financial wellness. In this degree field, students can take a broader perspective of finance for companies and individuals with various interests. Some of the topics covered in economics programs may include the transfer of wealth, the consumption of goods and the overall state of the U.S. economy. These topics can be supportive of financial decision making within organizations, which can make economics a great choice for individuals that seek careers with great business influence.
Example Courses in Economics Degrees
If economics is the right career choice for what you desire, you may be pleased to learn that there are numerous programs available with this specialization. Some students choose to enroll in accounting-based programs with concentration in economics, while others go straight for degree programs focusing solely on economics.
Regardless of which route you plan to take, the program should consist of a similar curriculum that allows for further learning about the economy and its changes. Some topics throughout this program may also focus on the math-related aspects of finance and the economy, so a background in math-related courses could be helpful in getting you on the right track for success.
The courses listed below are a snippet of the economics curriculum at universities all over the country. Our team of experts reviewed programs at various schools to provide courses that are common between each one. The list below shows some of the topics in these programs, including those that focus on the inside aspects of economic development as well as the general widespread application of economic growth in the world.
Each of these ideas can be helpful as you progress through a career in this field. If you are planning to enroll in an economics program at a university of your choosing, it is important to research what types of ideas and theories may be covered throughout your experience. Read more about the courses below.
Microeconomics
Students enrolled in this course can learn more about the behavior of financial organizations from an individualistic perspective. Some of the topics covered in this course may include market structure, decision making and market failure. Each of these components are problems that can be faced at the microeconomic level, which can influence the transfer of wealth for smaller organizations. Theories concerning optimization and analysis may also be covered in this course.
Macroeconomics
Macroeconomics as a course can help students gain a broader perspective of the U.S. economy. This course may include topics relevant to the country as a whole, such as interest rates, economic factors within the environment and the productivity of the nation entirely. This course can help economy professionals make better longterm decisions that can influence the success of their organizations.
Game Theory
This course is a great option for future economic professionals that want to learn more about the competitive nature of economics. Students can learn certain strategies relevant to financial success, decisions of choice and reactive actions in the financial environment. Students enrolled in this class can gain a better understanding of how the economy is driven by competitive purchasers and sellers seeking the biggest profit.
Salary Potential For Economics Degree Graduates
Common Job Responsibilities
Research Current Economic Issues: Economists typically stay current with the state of the economy and issues that may arise on a daily basis. If you choose this career, you may spend time researching current trends and problems in the field of economics, so that you know where to focus your analyses.
Collect and Analyze Data: In order to get a realistic view of the state of the economy, professionals in this field must pull real numbers in order to analyze different factors. This may include the price of stock or the demand for certain services. Depending on the project you are working on, the data you use could come from different sources.
Present Research Results to Companies/Clients: Economists are often called upon by companies seeking financial advice. As part of your job role, you may be responsible for pulling data from your research and presenting it in graph or report form to the people that employ you. This can give a better and easier outlook of the current state the client is looking for.
Provide Financial Advice: Companies may also call upon your services before making any important economic decisions. Your expertise can be helpful with a company is deciding on whether or not to purchase shares of another organization or when a company is consider the sale of their business.
Use Problem-Solving Sills on Economic Problems: Financial issues can come about regularly in the economy. Economic professionals can assist people and businesses in making better decisions when problems arise. A study of the history of the economy can assist in identifying trends, which can help during the problem-solving process.
Common Economics Degree Questions
Where can I work with this degree?
If you choose to pursue an economics specialization with your accounting degree, you could pursue a wide variety of career options after graduation. You could potential work for organizations in need of accounting services, as a consultant for companies with economic interests or even in specialized positions necessary for strategic financial decision making for an organization.
Do I need work experience or a Bachelor's in Economics to apply?
These degree programs were designed for upcoming students with little or no experience in field. Students that are coming from undergraduate programs in accounting or business may have an advantage over others in this degree program, since they will have some background knowledge in each field. However, this program is introductory in nature and could be great for a variety of learners.
Are there prerequisite math courses required?
This degree program may be highly dependent on your knowledge of common and advanced mathematical terms. Depending on the program you choose, there may be some advanced mathematics courses required for admission. Some universities may allow you to enroll in these required programs at the onset of your program in order to meet the requirements of acceptance. You should review your program's specific requirements prior to applying.
Estimated Cost and Length of an Economics Degree
The colleges below all offer the same level of degree, but have very different costs and completion times. As you look through potential programs, take these points into consideration in order to get the best deal for your investment.
American University: Online Master's in Economics – $1708 per credit hour – 20 months for completion
Southern New Hampshire University: Online Master's in Economics – $627 per credit hour – 1 to 2 years for completion
The University of Missouri: Online Master's in Economics – $12,404.70 for the entire program – 1 year for completion
Before applying to a college, you should always be aware of the costs of your program as well as the total time it can take you to complete your degree. Colleges may have a great variation between them, so this could be an important part of making the right decision for your education.