AD
Consider a sponsored online accounting program currently accepting applicants.
Click to view more featured online accounting programs currently taking applications for 2023.
There are hundreds of different types of accounting careers, and many require varying types of accounting or related degrees. Learn what you can do with an accounting degree of each level, different career choices for accountants and related professions, and even view resources where you can find accounting jobs and internships in our Accounting Career Guide.
Business, corporations, and even schools and universities need accountants, CPA's, and employees that can work with numbers. When it comes to managing finances, no matter how large or small a company, the accounting team is perhaps one of the most, if not the most, important teams in the entire company. Managing the money ensures companies can pay their employees, pay their bills, and collect their invoices via accounts receivable (AR).
Accounting Professions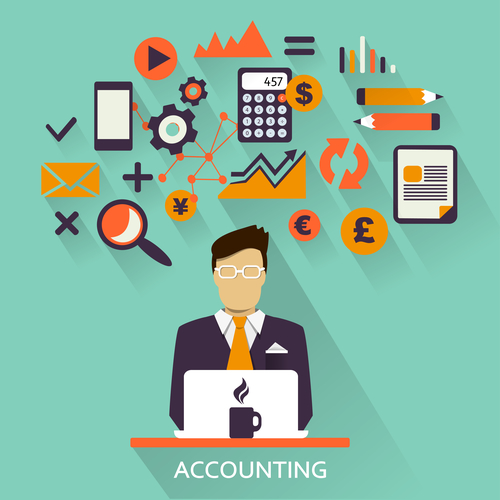 When people think of what you can do with an accounting degree, the first profession that comes to mind is a CPA, or Certified Public Accountant. However, there are many other professions and settings you can work in with an accounting degree.
Read on to understand what some of the top accounting careers are, what degree is the most common for that position, internship opportunities, and accounting job resources.
Navigate The Accounting Careers Guide
+ Find online accounting programs that are currently accepting applicants
AD
Consider a sponsored online accounting program currently accepting applicants.
+ Find online accounting programs that are currently accepting applicants.
AD
Consider a sponsored online accounting program currently accepting applicants.
+ Find online accounting programs that are currently accepting applicants.
Top Accounting Careers
Many people know exactly what they want to be when they grow up. Whether they are following a family member's footsteps, were inspired by an experience, or simply made a decision and stuck with it, they know in which direction they would like to take their career.
But for others, choosing a college major is difficult enough, let alone deciding what to do once they have earned their degree! If you have chosen accounting as your major, there are several career options to explore. The list below is by no means exhaustive, but it will show you a few ways to put your accounting degree to work.
Public or Certified Public Accountant
The most obvious career path for an accounting major is to pursue a license as a Certified Public Accountant, or CPA, and practice public accounting. Public accountants are professionals who provide a broad range of financial advisory and external accounting services for their clients.
Some services provided by public accountants include assurance (audit), tax compliance and advisory, mergers and acquisitions due diligence, and estate and financial planning. In order to complete the CPA certification process, public accountants must pass the CPA exam and work in public accounting for at least one or two years.
While a CPA certification might be the most common, there are other accounting certifications as well, including Certified Management Accountant (CMA), Certified Fraud Examiner (CFE), and Enrolled Agents (EA) for those specializing in tax.
Private or Industry Accountant
A private or industry accountant performs internal accounting tasks, services and functions for a company. A private accountant may act as an internal auditor and review and verify the company's financial results, policies and internal controls.
He or she may also work as a staff accountant and perform typical internal accounting duties or as a financial analyst providing budgeting, operational and review support. Gaining experience in a corporate structure can prove to be invaluable, as many high-level executives have backgrounds in accounting, internal auditing or finance.
FBI Agent
Although it may not seem like the most obvious career choice for an accountant, many Federal Bureau of Investigation (FBI) agents are actually CPAs. In fact, most FBI agents are either attorneys or CPAs. If you choose to pursue a career with the FBI, there are two main types of accounting jobs from which to choose.
You can work as an internal accountant, or you can serve as a Special Agent. As an internal accountant, you will be responsible for typical accounting services, such as tax, audit or budget. If you choose to be a Special Agent, you will be responsible for investigating financial crimes.
Professor/ Teacher
Another career option for an accountant is to teach at the college level. Although this might not be the best career choice for new college graduates with no work experience, it is a great option once you have had a few years of accounting work under your belt.
As a seasoned accountant, you will not only be qualified to teach accounting lessons to students, but you can also share your experience in the professional world. This will help students apply the textbook lessons to the real world, giving them a glimpse into their possible careers in accounting. There are also opportunities to teach accounting-related courses at elementary or high school, but keep in mind that most states require you to have a license to teach at these levels.
---
Learning Ethics in Accounting is a Must for a Successful Career
The Problem of Information
Information is valuable: Investors want information to know how valuable their company shares are.; managers want information to know how efficiently and effectively their employees are working; regulatory agencies want information to know companies' incomes and effects on the public. When one party in a relationship (i.e. investor-manager, manager-employee, government-company) has more information than the other party, there is the potential for that party to misrepresent reality in order to financially gain at the expense of others (i.e. a manager makes his company appear more profitable so investors are happy, an employee makes his production seem greater to get a bonus, a company categorizes expenses to reduce its tax liability).
The ultimate problem is that information is gathered within firms while the incentives are distributed beyond firms' boundaries. Since the accounting profession revolves around the financial process it is only natural that accountants play a crucial role in maintaining the informational balance in these relationships. Accountants try to ensure that financial information is generated and communicated according to the standards of the practice so that the partners in business relationships have confidence that they are making well-informed decisions.
The principles of accounting seem clear: Provide information that is relevant, reliable, comparable and consistent. Unfortunately, different parties find different things to be relevant, things that are the most cutting-edge and relevant are often less reliable and the business cycle is inherently inconsistent and businesses constantly change so two entities that were comparable in 2009 might not be in 2010. Accordingly, the practice of accounting can be more flexible than we might prefer.
Accounting Scandal!
The tensions in business relationships and the desired qualities of accounting information generate great deal of confusion about what constitutes ethical behavior in this field. When confusion is coupled with dangerous incentives you have the opportunity for misuse.
The most obvious challenge to professional accounting ethics is self-interest. When an accountant or accounting firm is hired by a company to evaluate its financial statements, it naturally wants to please the client and continue to earn its business. When the audit reveals information that could be damaging to the client and its shareholders, this creates a clear ethical dilemma. Accountants are forced to choose between professional integrity and keeping the client happy.
Another challenge in maintaining rigorous accounting ethics can be the lavishes of corporate culture. It is not uncommon for accounting firm clients and accounting executives with lucrative business relationships to reward each other with expensive gifts, parties, and opportunities for luxury travel. Combine these cozy relationships with the legal flexibility of some creative accounting practices, and the temptation to compromise professional ethics may be a powerful one.
These challenges culminated in a number of accounting scandals in the early 2000's that were at the forefront of several high-profile corporate failures, including that of Arthur Andersen, one of the most prominent accounting firms in history, and corporate giants Enron and WorldCom. While the incidents were embarrassing to the field of accounting, the attention inspired a renewed emphasis on accounting ethics.
The Modern State of Accounting Ethics
Professional codes of conduct aim to serve at least two important functions. One is to advance a uniform understanding of what constitutes ethical behavior in each profession and the second is to promote public confidence in those practicing these professions. For example, three of the foremost U.S. professional accounting organizations, the American Institute of Certified Public Accountants (AICPA), the Institute of Internal Auditors (IIA) and the Institute of Management Accountants (IMA), have established ethical codes of conduct to which their members are expected to adhere.
While these organizations are diverse, they all require four common elements in their official codes of conduct for accounting professionals.
Competence – accountants must not accept assignments for which they do not have sufficient knowledge or experience to conduct the work proficiently.
Confidentiality – accountants are not to disclose a client's confidential information to outsiders, unless ordered to do so by court subpoena.
Integrity – accounting professionals are expected to adhere to a consistent set of moral and ethical principles with regard to their actions, methods, and outcomes across their entire practice.
Objectivity – members of these organizations are to avoid both actual and perceived conflicts of interest; which may cause clients, the business community, or the general public to lose faith in the accuracy of the accountant's work.
Recognizing the crisis in public confidence in the accounting profession, the U.S. government enacted new legislation to encourage ethical accounting in 2002. The Sarbanes-Oxley Act attempted to curb unethical practices in several ways. In an effort to reduce the risks associated with financial reliance, the regulation limits the percentage of its fees each accounting firm can earn from any one client. It holds senior management accountable for the accuracy of financial reports, adds protection for whistle-blowers, and limits the role of outside accounting firms (for example, an accounting firm that performs much of the accounting entry for a client or provides significant consulting services for a client cannot also provide audit assurance services for that same client).
By addressing all aspects of unethical behavior (the causes, the effects and the perceptions of), ongoing emphasis on professional codes of conduct and new regulations are helping to rebuild the public's trust in financial information.
---
Internships for Accounting Majors
Internships are a valuable source of training for Accounting majors. Many universities assist upperclassmen with placement in internships so they may gain the experience needed to obtain the career of their choice. However, smaller colleges may not have the resources available to offer this kind of assistance so in those instances, it is up to each student to acquire an internship on his or her own.
Corporations
Businesses often pay their interns as they gain work experience. They may make a smaller salary than a permanent employee, but for most college students, any paid position in their field of interest is better than no position at all. This may allow the intern to focus on his or her upcoming career without having to work more than one job in addition to going to school.
Internships are also usually flexible because companies realize interns are still students, and must have time to study, take care of their families, or simply enjoy some free time away from work and school.
CPA Firms
CPA firms offer wonderful internship opportunities for Accounting students. However, competition can be fierce, especially for positions in the Big Four firms. Participants may be exposed to classroom-like training that educates them about the areas of expertise provided by the firm.
They are given technological training using state of the art industry software and are provided with laptop computers to do their work. They are then sent out to the field with a supervisor to gain real work experience.
Clients can range from the smallest of 'Mom and Pop' businesses to the largest Fortune 500 companies. These opportunities are open to the most promising students with the strongest academic qualifications. Successful interns are often recruited to begin their professional career at these firms.
For those who do not have the good fortune of placement assistance, all is not lost. Temporary employment agencies may be helpful in finding a paid internship with a variety of businesses. The Internet contains websites that provide lists of businesses who are looking for interns for seasonal, part-time work.
If there is a specific company that is of interest, students may check their website for career opportunities that may include an internship. If a student is already employed, the company may be willing to provide a new position or incorporate accounting functions into the job duties that are already being performed. Students may attend job fairs and career events to explore new prospects and meet new people.
Networking with current and former employers, college professors, friends, and neighbors may also provide leads to great opportunities.
It is not always easy to acquire an internship, particularly if you live in a small town or attend a small school. Sometimes it takes a great deal of creativity and self-motivation to locate a position.
Laura Sweet, an Accountant with ten years of experience states, said "I attended a small, private college where internships were not offered, so it was up to me to find my own. I also live in a small town where there are only a handful of businesses. So I created a resume and faxed it to every accounting office and small business in my town and in the neighboring city. I got three responses and was hired by a local accountant. I worked for him for four months during the busy season doing all kinds of work from bookkeeping and filing to tax returns and W-2 preparation. It was a great experience and made me realize that I really enjoyed the work and looked forward to my new career."
Ultimately, students should not be afraid to make contact with businesses to inquire if they are seeking help and whether they would be willing to take on an intern. It is beneficial to everyone – the company gets the assistance it needs and the student gets the experience needed to launch a successful new career!
---
Notable Accountants
Accounting is a very old science that historians believe arose when early man begin to accumulate and count his property. The first evidence of accounting was found in the ancient city of Jericho, part of modern-day Israel.
Among some of the oldest ruins in the region, archeologists have unearthed clay artifacts they believe were used as a primitive method to track inventory, such as livestock. Referred to as "tokens," these artifacts are believed to be as much as 7,000 years old.
Over the next 6,000 years, the art of accounting evolved to keep up with the demands of ever-more complex business structures. Advances contributing to the growth of accounting included writing and the development of monetary currency.
Amatino Manucci
One of the earliest accountants of note is Amatino Manucci, a 13th century Florentine merchant. As record keeper for Giovanni Farolfi and Company, Manucci was one of the first merchants known to have implemented the double-entry journal accounting system.
Although it is believed that other merchants of the time were also developing the concepts of double-entry accounting to keep pace with their complex international trading empires, Manucci's account books are among the most complete early works available to historians.
Fra Luca Pacioli
Luca Pacioli was a Franciscan monk and mathematician living in Tuscany in the 15th century. His book The Collected Knowledge of Arithmetic, Geometry, Proportion and Proportionality has earned him a reputation in history as the "father of accounting."
The book, one of the first ever published by the Guttenberg press, includes a section on double-entry accounting. This work remained influential for hundreds of years, and it represented state-of-the-art accounting methods until the modern-day balance sheet form was developed around 1868.
Josiah Wedgwood
Still known today as a potter, Josiah Wedgwood was also surprisingly influential as an innovator of accounting principles. A leader of the industrial revolution, he had little interest in accounting as his pottery business began to flourish in 18th century Britain.
When the British economy began to falter in 1772, the situation changed. Faced with rapidly decreasing profits, Wedgwood began to review his account books more closely, only to discover a history of embezzlement by his chief clerk. A new clerk was installed and a new era of modern accounting was born.
Wedgwood was one of the first modern industrialists to study the cost structure for his products, taking into account details such as varying wage levels, overhead, and breakage. Through this work he developed a sophisticated new cost analysis system. He looked closely at how costs could be manipulated and the relationship between cost and demand for his products.
William Cooper
William Cooper established his own accounting practice in 1854, becoming a pioneer of the accounting profession. About 50 years earlier, only 11 men in London had listed their profession as "Accomptants," in an official register of the time. Three of his brothers joined him in the firm in 1861 to form Cooper Brothers & Company.
The firm started by preparing account books and balance sheets for public companies and over the years began to play a bigger role in cases involving bankruptcy and liquidation. Cooper Brothers merged with an American firm in 1956 to become one of the most prominent accounting firms in existence today, Coopers and Lybrand.
These four men each earned a place in history as one of the greatest minds in the chronicles of accounting. Their contributions to the profession are all fascinating reminders of man's potential to conquer new challenges that evolve with the increasing complexity of our world.
One-Third of the Top 500 CEOs are Accountants
You don't have to be a 13th Century Italian to be a noteworthy accountant. While the fundamentals of accounting go back for hundreds (if not thousands) of years, the evolution of business has kept accounting and financial training as one of the most crucial tools to modern business leadership. The skills accountants develop allow them to understand complex business environments and communicate on the health of organizations to stakeholders of all kinds.
A 2008 research report compiling publicly available data on the CEOs of the top 500 companies found that 38% of CEOs have accounting-related undergraduate degrees (9% in Accounting, 13% in Business Administration and 16% in Economics). It also found that 31% of CEOs had experience in the Finance function sometime before becoming CEO. If you plan running a company and being responsible for its financial health you better know how a financial statement works!
---
Accounting Job Resources Mega-list
There are literally thousands of job search websites on the Internet. But, where should you look for accounting jobs?
The first step is to identify the type of website for which you are looking:
Accounting and Financial Jobs Websites: Websites that point you to available accounting-related jobs across the market
General Jobs Websites: Popular general-use websites on which companies post their job openings and which provide information on employment and salary trends and give advice on how to hunt for and apply to your dream job
Societies and Associations: Websites for organizations that provide professional information and training and development opportunities
Staffing Agencies: Websites for firms that specialize in finding candidates for temporary and permanent staff openings in hiring companies
International Resources: Websites with information on job opportunities across the globe
Discussion Groups and Listservs: Websites for sharing ideas on and developments in the field of accounting
Public Accounting Firms: Websites for some of the largest public accounting firms
The next step is to start looking!
Accounting and Financial Jobs Websites
AccountingNow.com is another specialty site just for accountants and other financial careers. It lists contract and contract-to-hire positions all across the country. Many of the most profitable businesses in the industry trust this service to fill their open positions. Go to accountingnow.com to search for jobs or access other resources.
FINS is a site which allows job seekers to search for positions both nationally and internationally. It is just for financial professions but what makes it unique is that it also posts current news and trends about the field. See for yourself here.
The iHireJob network is a very user-friendly outlet can be found at the iHireJob network. This is a paid site that offers a money-back guarantee. Individual fields are easy to find and their iHireAccounting job opportunities can be accessed here . In this listing, jobs are broken down by state, title and salary. You can also post your resume, which they will send to all companies in your area code, for free.
AccountingJobsToday.com, at accountingjobstoday.com will help you find a quality accounting school, post your resume or begin searching for your first or next job.
NBN-Jobs.com allows professionals who need to search anonymously can use nbn-jobs.com/home/index.cfm. This site is run by a subsidiary of NBN, Inc., and is for professionals only. It does not list entry level positions. The site features anonymous registration, members-only access by employers and is by invitation only.
CPAJobs.com lists accounting positions by specialty. Localized searches are also possible. Check it out at CPAJobs.com
LocateAccountingJobs.com is one of the most simple jobs sites for accountants on the web. It can be found at LocateAccountingJobs.com. This streamlined site has a clear focus and makes it easy to find jobs without extra clutter.
CareerBank.com boasts more than 5,000 job listings for accounting jobs. To see if they have your next job, visit CareerBank.com.
BankJobs.com is an excellent resource for those who want to put their accounting skills to use in the banking industry. Find out if this path is right for you at http://www.bankjobs.com.
BookkeeperJobs.com provides targeted information for those interested in bookkeeping. You can access their offerings at bookkeeperjobs.com.
The Financial Job Network has listings from all over the world and for all kinds of positions, from auditor to president, in an easy to use format. See for yourself at http://www.financialjobnet.com.
Jobs in the Money is a financial careers site that allows users to search in a variety of ways, from industry to location. It can be found at http://www.jobsinthemoney.com.
StartHereGoPlaces.com is a site maintained by the American Institute of Certified Public Accountants. Here, visitors can create and manage their career goals with a helpful checklist. Find out if this site is just what you have been looking for at http://www.startheregoplaces.com.
WallStreetJobs.com is a site targeted to those interested in investment, banking and brokerage industries. Users can register to post a resume and search for positions. See more at wallstjobs.com.
Business Week Magazine lists more than 1,000 job opportunities on their site, many of which are exclusive. Access their accounting jobs site at jobs.businessweek.com.
The Wall Street Journal has a Career Guide where users can search for jobs by region and keyword as well as post a resume. Visit them at cj.careers.adicio.com/careers/jobsearch.
Great Insurance Jobs allows you to search for accounting jobs within this industry. For those interested, their site can be found at GreatInsuranceJobs.com.
The Mortgage Bankers Association Career Center is a useful resource for those interested in the real-estate finance industry. Find out more at jobboard.lendercareers.com.
LoanProcessorJobs.com gives you access to hundreds of jobs in this industry. Give them a visit at LoanProcessorJobs.com.
General Jobs Websites
EmploymentCrossing.com
boasts job listing from more than 50,000 sources. This is a paid site that works exclusively for applicants, not companies, and pledges to list jobs that cannot be found anywhere else. The jobs, including accounting and financial positions, are easily listed in alphabetical order. You can find them at employmentcrossing.com.
Job-Hunt.org is a service which searches company websites for positions that may or may not be listed in help wanted ads. They have a special section for financial positions at job-hunt.org/finance.shtml.
CareerBuilder.com has a variety of resources to assist job seekers. Financial jobs nationwide can be found here.
USA Jobs is another great site for conducting a nationwide search which can be searched by location and field. This site is particularly helpful because it lists salary information next to each open position. It also allows users to search for similar jobs not listed on the page. The accounting site can be found here.
Career One Stop is an excellent resource for students looking for jobs in the field. It has links to investigate different accounting careers and tips for resume writing, accepting an offer and green career information. There is also a Job Board for students only. Check it out here.
The U.S. Department of Labor website lists accounting positions available in the federal goverment. To get started, go to doors.dol.gov/internalindex.asp and type in "Accounting" along with other search criteria.
Business.com is a site where job seekers can go to search for positions at all levels, from junior accountant to senior management. The link for accounting jobs can be found at business.com/directory/accounting/employment.
Quintessential Careers, at quintcareers.com, offers help in all areas such as resume writing and choosing a college. The site also has a distinctive "tool kit" for tips on interviewing and a career quiz.
Still Looking for an Accounting Degree or Other Information?
If you haven't found what you are looking for yet, consider some of these top pages, which are helpful for students looking for accounting programs.