At Accounting Degrees Online, we have researched thousands of different accounting degrees. From Associates and Bachelors to Masters and terminal Doctorate degrees in Accounting. We have provided detail on the different types of accounting specialties (there are over 30). We have included over 9,000 accounting degree programs online and at campuses at different colleges around the United States. Here are some of the top accounting degrees that are available online (sorted by popularity):
Still not sure? View all online accounting degrees.
Why a Career in Accounting?
Accounting as a career is a top choice for many business professionals looking for a steady income and career. Taxation and accounting has been an important part of business for hundreds of years. The US Bureau of Labor Statistics (source) is expecting around 4% growth between now and 2029, with a median pay of around $71,500 per year.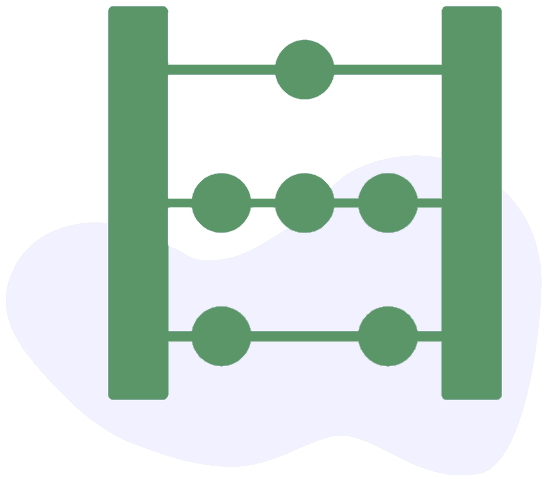 One of the great things about the field of accounting is that there is a job for every education level. Each degree level and program offers its own curriculum. It is important to understand what courses and skills will be covered in a specific program before beginning your educational journey.
As you would expect, the general equation is: More time in school = Higher cost = More skills developed = More opportunity for advancement = Higher job status and pay.
What is the Difference Between General Accounting and CPA?
Jobs requiring CPA licensure are not interchangeable with general accounting positions. General accounting is related to tasks directly with the organization. This includes verifying legal activity and developing and preparing taxes that are later filed.
These positions will often require a Bachelor's degree in the field of business or accounting. Some may require little experience in the form of an internship, but no further education. This may change slightly based on the level of accounting or specific tasks, such as working with information systems.
Some tasks require holding a CPA licensure, such as actually filing the taxes from an organization. They perform auditing procedures when necessary to verify this information. Holding licensure eliminates conflicts with the professional filing taxes and the organization itself.
Holding a CPA also opens the door to external accounting opportunities. On a legal basis, CPAs have the ability to work with the state government and various regulators. With added responsibilities, professionals with a CPA also see higher salaries on average than general accountants.
Are There Online Accounting Programs Focusing on Earning the CPA?
Many universities gear their undergraduate and graduate accounting curriculum to meet CPA requirements. They often list CPA within the degree or business concentration for easy designation. With an average of 120 credit hours in a Bachelor's degree, students must find additional education that meets state requirements.
There are many ways to reach 150 total credit hours for state requirements. Students can pursue a Master's degree at 30 credit hours. As long as the proper amount of credit hours are geared toward accounting or business, it does not have to be in the same discipline.
Students without a background in business or accounting at the undergraduate level will likely need a Master's degree in this field. It can be accomplished by pursuing the accounting discipline or concentration within a Master of Business Administration. Some schools offer a quick five-year pathway to gain 150 total credit hours in the accounting discipline.
When looking at online programs, individuals should look at accounting accreditation. This can be regional accreditation that varies based on where the school is located. An example organization for industry-focused accreditation is the Association to Advance Collegiate Schools of Business (AACSB).
The Top Types of Accounting Degrees
What Does an Accountant Do?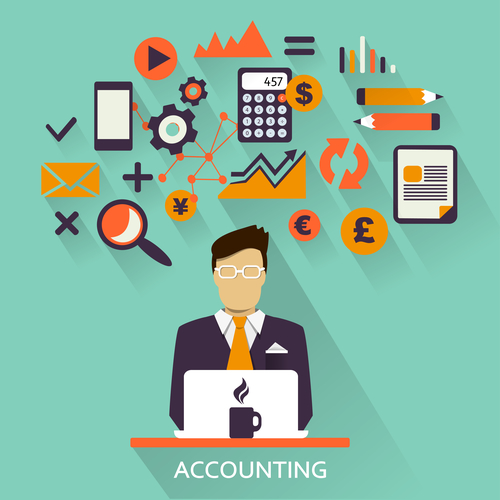 In a nutshell, accountants translate economic activity into dollars and cents. They identify, measure and communicate financial information about economic entities to interested parties. This means that accountants need to understand and influence the business operations that drive economic activity, the information environments that capture and report transactional and aggregated data and the end-users that demand financial information.
Workers need to perform work, make purchases and generate sales; managers need to motivate and measure performance and allocate resources; owners and creditors need to decide which firms offer the best value for their investments; and governments need to tax and provide public goods. For every type of specialized player and process in the economic supply chain, there is a specialized accountant. They might not assemble goods, directly interact with work teams, make strategic business decisions, hold investment assets or write laws and regulation (although there certainly are accountants who do each of these activities) but all accountants participate in the informational process which allows these activities to occur efficiently and effectively.
What Type of Education Is Needed?
One of the great things about the field of accounting is that there is a job for every education level. Each degree level and program offers its own curriculum so it is important to understand what courses and skills will be covered in a specific program before beginning your educational journey. As you would expect, the general equation is: More time in school = Higher cost = More skills developed = More opportunity for advancement = Higher job status and pay.
Accounting curricula span numerous branches:
Financial: How to record and report transactions and account balances
Managerial: How to promote and measure operational performance
Information Systems: How to manage financial data and information
Taxation: How to calculate and record tax obligations
Auditing: How to test accounting systems and reports for accuracy
Accounting programs are offered at numerous levels, longer programs are able to cover more accounting branches in more depth:
Certificate: Classes offered at or above the high school level
Associate's Degree: One to two year program after high school
Bachelor's Degree: Four year program after high school
Master's Degree: One to two year program after Bachelor's Degree
Doctorate Degree: Four to six year program after Bachelor's Degree or Master's Degree
What You Should Know About Accounting Careers
Since so much of what an accountant does is contingent on his/her firm's specific business environment, an internship is an excellent way for you to find out what type of accounting and what type of firm is best for you. There are many paid and unpaid accounting and finance internships offered by public accounting firms, private companies and government agencies in which you can spend a summer or spring (tax season) learning about how accounting is performed at the specific organization.
Professional certifications also provide a gateway for accountants to increase their job responsibilities and paychecks. Usually, the certifying organizations require that you have achieved a specified level of education and have passed a qualifying exam to receive the certification and require that you earn CPE (Continuing Professional Education) credits every year to maintain your certification. A few of the best known certifications are the CPA (Certified Public Accountant), CMA (Certified Managerial Accountant), CIA (Certified Internal Auditor) and CFA (Chartered Financial Analyst). These special designations add prestige to an individual's resume and may be desired, if not required, by employers. For example, the CPA designation is required to become a manager at most public accounting firms and the CMA designation, while not required, may be viewed as a substitute for a Master's Degree to become a manager at a private company.
Many accountants also belong to professional organizations which signal their dedication to increasing their professional skills. Many of these organizations offer seminars and courses which satisfy certification boards' CPE course requirements and publish periodicals to inform members of changes in laws, regulations, business procedures and research as well as other relevant business topics that help an accountant stay up-to-date with the latest developments and current events. A few such organizations are the AICPA (American Institute of Certified Public Accountants), IMA (Institute of Management Accountants, and the AAA (American Accounting Association).
Is Accounting a Worthwhile Field to Explore?
Absolutely! As laws change, corporate structures grow and business operations become more complex, accounting work only becomes more interesting. Gone are the days when accountants were needed as human calculators to "count beans." Modern accountants bring process-oriented mindsets, analytical skills and business acumen to operate, improve and create organizations. They are clerks, analysts, auditors, managers, CFOs, CEOs and investors. They perform tasks in every step of the economic value chain. They own their own firms and run the largest organizations in the world. These individuals are highly sought after and are well paid for their work and expertise.
From the ancient Agricultural Age's recording of farm production to the Industrial Age's advanced product costing systems to the Information Age's new revenue models, every economic advancement has been at least partly defined by the accounting advancements which accompanied it. Accountants have been and will continue to be a crucial part of the economy as long as the world of business continues to turn.